Product Description
Yanhua ACDP Module 25 for VW/Audi 0DE Gearbox Mileage Correction support VW/Audi DQ380(0DE), DQ381(0DE), DQ500(0DE) gearbox mileage correction
Yanhua ACDP Module 25 for VW/Audi 0DE Gearbox Mileage Correction
Supported Gearbox Modles:
Volkswagen/Audi DQ380(0DE),DQ381(0DE),DQ500(0DE)gearbox mileage correction.
Supported Vehicle Modles:
Audi: A3, Q2, Q3,etc.
Volkswagen: Magotan, Passat (B8), Lamando, Golf GTI, Tiguan L, Teramont, new Skoda, etc.
Module Features:
1: OBD mode can quickly identify the vehicle transmission model, no need to remove the computer.
2: Using special interface board to plug in the car to correct the mileage, no need to remove the TCM.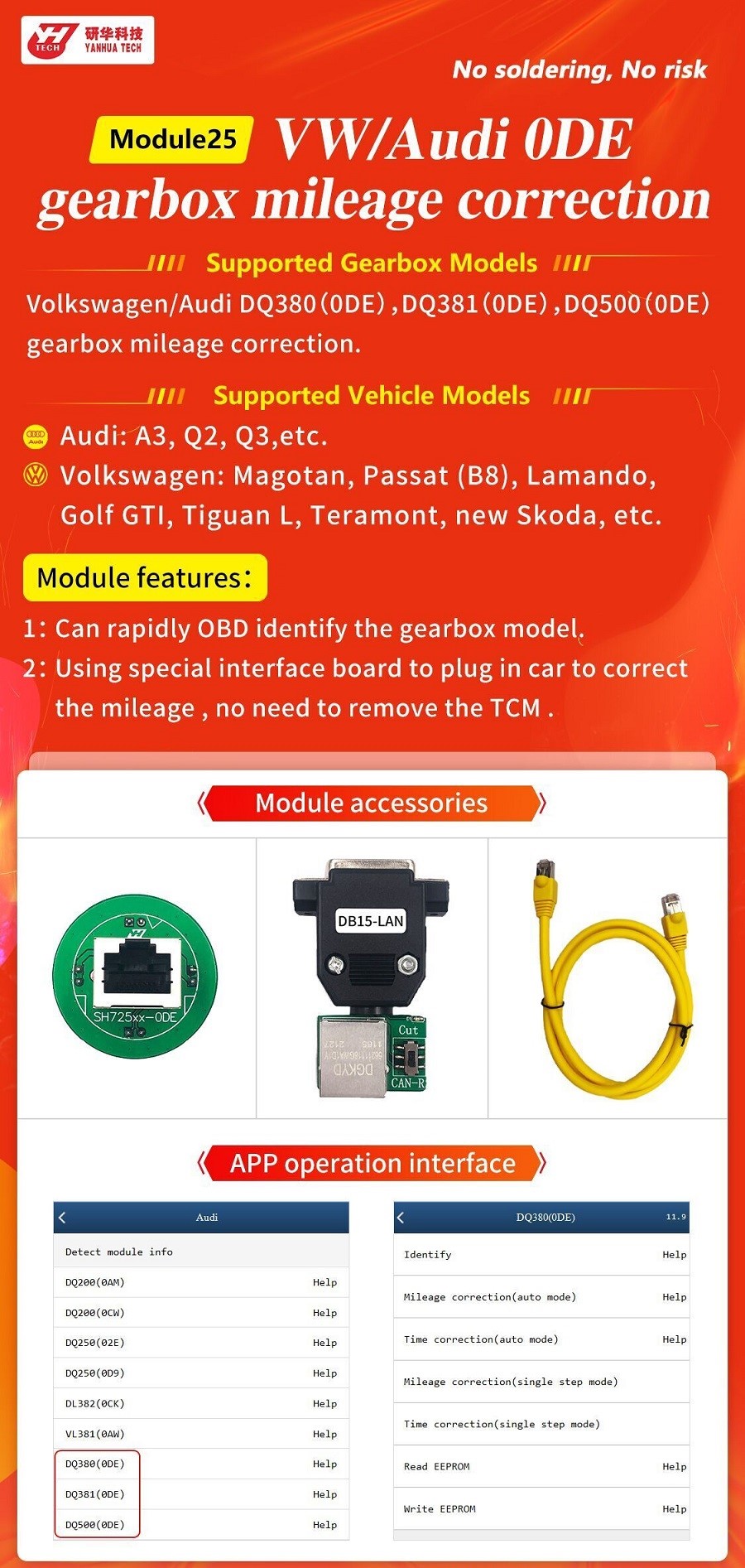 Module Accessories And Their Functions:
SH725xx-ODE Interface board Applicable to connect VW/Audi DQ380/DQ381 ODE gearbox
DB15-LAN adapter Applicable to connect ACDP host and TCU cable
TCU cable Applicable to connect DB15-LAN adapter and interface board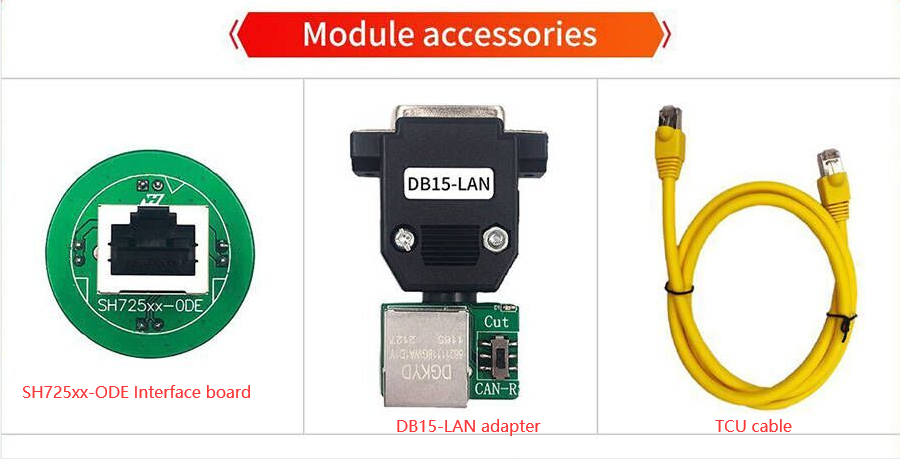 APP Operation Interface: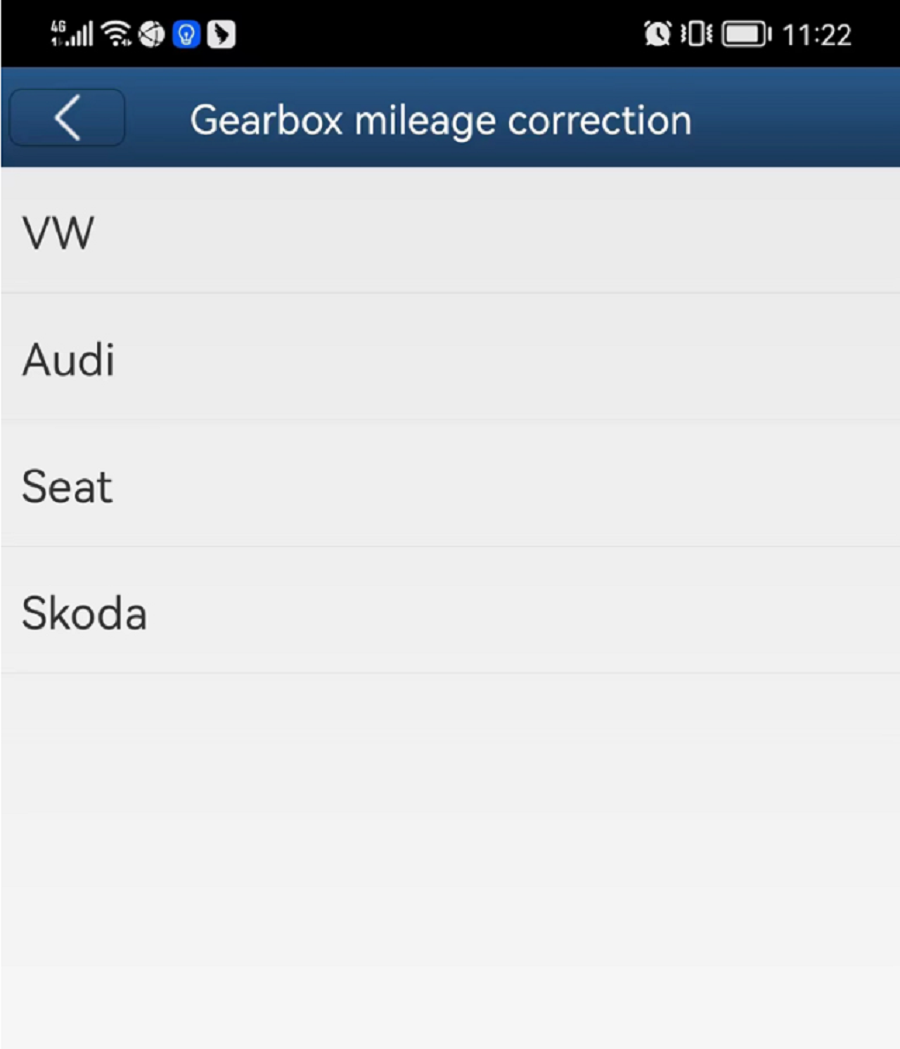 Package Includes:
1pc x SH725xx-ODE Interface board
1pc x DB15-LAN adapter
1pc x TCU cable
Autel Factory Sales-Annual Lowest Price Ship from EU/UK NO Tax
Original Launch X431 Pro 5 With 2 Year Free Update--Ship from EU/UK No Tax
Top Brand Products


Shipping Method and Delivery Time:

1. UK & Czech Warehouse Shipping: 3-5 working days. Fast Delivery & VAT/Tax Free.
[Ship from UK] For UK customers only, 2-5 days shipping by Royal Mail or UPS
[Ship from Czech] For European countries, ship by DHL or GLS, 3-5 days delivery.

2. DHL Shipping: Suitable for customers worldwide. Will take 5-7 working days.
If your address belongs to remote area, will need to pay remote handling cost. Please remember to leave message if you have any special requirement.
3. Yanwen Express: TAX Free for European Countries. Will take 10-15 working days normally.
4. Order Under 130EUR normally with default shipping standard post, customers can tick for premium delivery to choose ship by DHL.
5. Customers can also choose UPS, TNT FedEx or EMS if you prefer.