Product Description
Xhorse XDKR00GL Key Reader is a professional and portable key identification device. It can identify car keys (including plastic keys and aluminum keys) quickly and accurately on the market. XDKR00GL Key Reader can identify key bitting within seconds because of its built-in optical key bitting unit
Xhorse Key Reader Professional Key Identification Device

Description:

Xhorse XDKR00GL Key Reader can identify key bitting within seconds because of its built-in optical key bitting unit, therefore, it is extremely convenient and easy to use. Users can obtain the precise key bitting results and cut keys directly via Xhorse APP and key cutting machines of Xhorse and other brands.

Xhorse XDKR00GL Key Reader is a professional and portable key identification device. It can identify car keys (including plastic keys and aluminum keys) quickly and accurately on the market. With its optical imaging technique, whether it is a plastic key, an aluminum key with an oxidized layer, or a defaced key, Xhorse XDKR00GL Key Reader can accurately identify and read the bitting without breaking probes. Above all, the whole key bitting reading process only takes seconds, therefore, Xhorse XDKR00GL Key Reader can save time and efforts for locksmiths worldwide.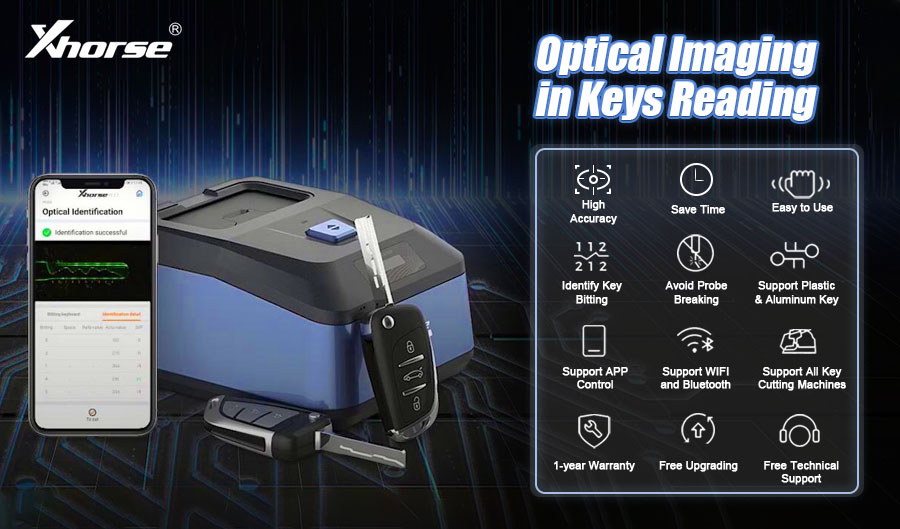 What is optical imaging technique?

Optical imaging uses light and special properties of photons to obtain detailed images of substances. Based on the optical imaging technique, Xhorse XDKR00GL Key Reader is able to identify almost all car and motorcycle keys.

Key Features of Xhorse XDKR00GL Key Reader:

I. Reading Key Bitting More Accurately than Taking Photos
II. Accurate and Efficient Optical Identification of Key Bitting
III. Identify Aluminum Keys, Plastic Keys and Metal Keys
IV. Taking Only Seconds to Read Key Bitting
V. Avoiding Breaking Probes
VI. Xhorse Mobile APP Control is Easy to Use
VII. Optical Imaging Technique in Key Bitting Reading
VIII. Support All Key Cutting Machines(Condor XC-Mini Plus,Condor MINI Plus II, Dolphin XP-005, Dolphin XP-005L ,etc.)

Product Details:

Xhorse XDKR00GL Key Reader can track both external and internal key bitting.

Xhorse XDKR00GL Key Reader Identify External Key Bitting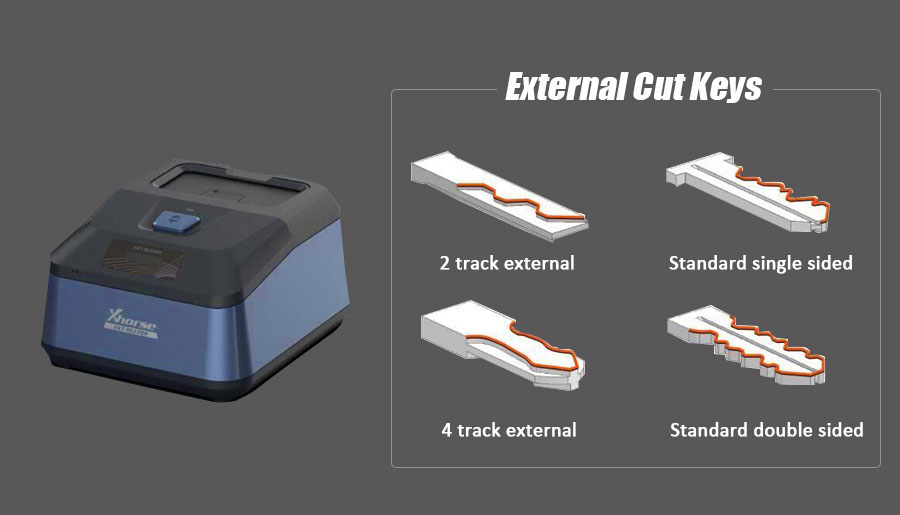 Xhorse XDKR00GL Key Reader Identify Internal Key Bitting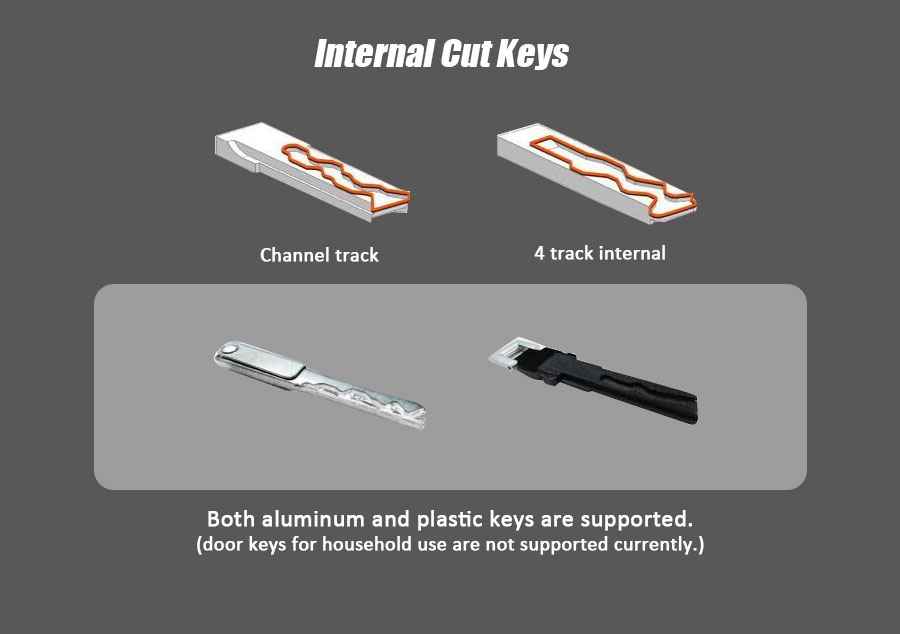 Xhorse XDKR00GL Key Reader Works with Xhorse APP or Key Cutting Machines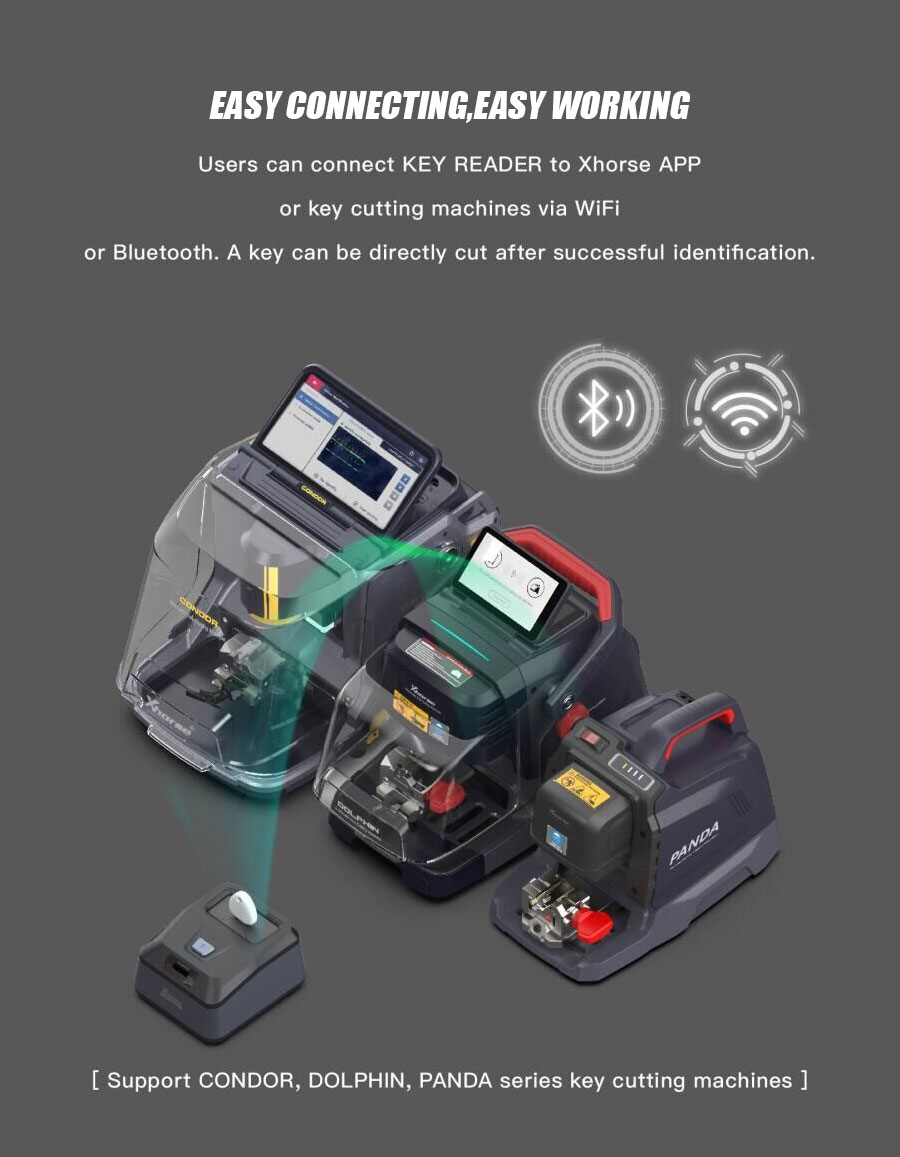 Product Size:

The Paremeters of Xhorse XDKR00GL Key Reader: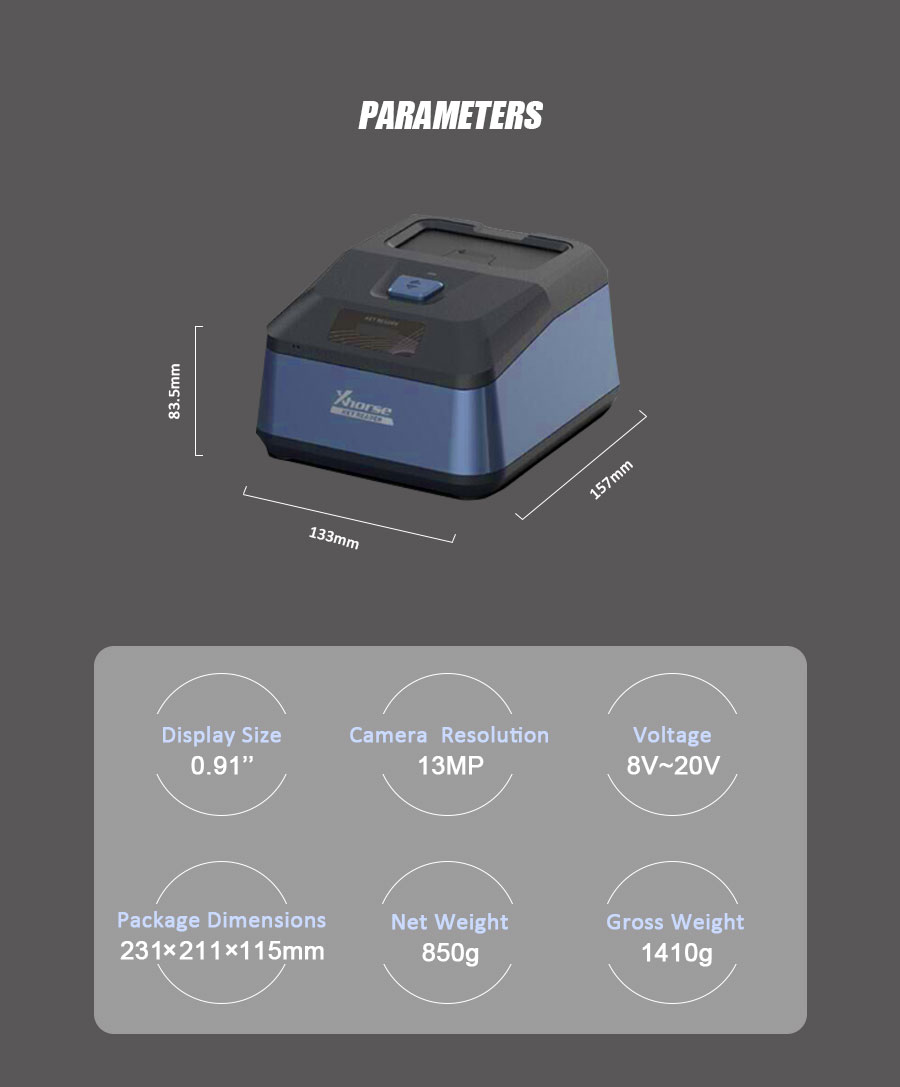 Xhorse XDKR00GL Key Reader Operation:

To use Xhorse XDKR00GL Key Reader, you'll need to download Xhorse APP by which you can control it to finish all the steps of key bitting reading. Also, you can use Xhorse key cutting machines with screens to finish the work the key cutting.

Step 1: Connect Xhorse XDKR00GL Key Reader to Xhorse APP via WiFi or Bluetooth.
Step 2: Insert the key into Xhorse XDKR00GL Key Reader.
Step 3: Click 'Identification' to acquire the key bitting.
Step 4: Cut the key directly through the connected key cutting machine.

Note: For CNC machines without Bluetooth function or machines made by other manufacturers, you can also use this device to read the data and manually input it into the CNC cutting machines.

Package List

1*Xhorse Key Reader
1*Usar Manual
1*Power Adapter
2022 Original Autel New Arrivals-Ship from EU/UK No Tax
Original Launch X431 Tool With 2 Year Free Update--Ship from EU/UK No Tax
Top Brand Products


Shipping Method and Delivery Time:

1. UK & Czech Warehouse Shipping: 3-5 working days. Fast Delivery & VAT/Tax Free.
[Ship from UK] For UK customers only, 2-5 days shipping by Royal Mail or UPS
[Ship from Czech] For European countries, ship by DHL or GLS, 3-5 days delivery.

2. DHL Shipping: Suitable for customers worldwide. Will take 5-7 working days.
If your address belongs to remote area, will need to pay remote handling cost. Please remember to leave message if you have any special requirement.
3. Yanwen Express: TAX Free for European Countries. Will take 10-15 working days normally.
4. Order Under 130EUR normally with default shipping standard post, customers can tick for premium delivery to choose ship by DHL.
5. Customers can also choose UPS, TNT FedEx or EMS if you prefer.