Product Description
NexzDas Lite special functions can be enabled with another $50, incl. nine functions.
Special Function Software Package for NexzDas Lite
Notice:
No shipping need, after your payment, please send serial number of your NexzDas Lite to us, we will add the special function authorizations for you
Special functions incl.
ABS Bleeding
Read and clear codes and turn off ABS warning indicator.
Perform bi-directional control tests.
EPB Reset
Perform bi-directional control tests on EPB systems and deactivate and re-activate the brake control system.
DPF Reset
Reset Diesel Particulate Filters and the DPF light after the filter been replaced.
Oil Reset
Set service intervals, inspection mileage and reset service lights with a button on the vehicle .
Injector Adjustment
Cylinder can better identify the cylinder nozzle, and accurately control fuel injection after confirming or re-coding.
Battery Change

It is required to associate the new battery with the vehicle ECU to complete the job and start the engine.
TPMS Reset
Tire Pressure Monitoring Sytem Reset can monitor the air pressure inside the pneumatic tires and reset it in real-time.
SAS Reset
SAS is used to measure the angle of the steering wheel and speed at which it is being turned.
Throttle Sensor
A throttle sensor is used to monitor the throttle position of a vehicle.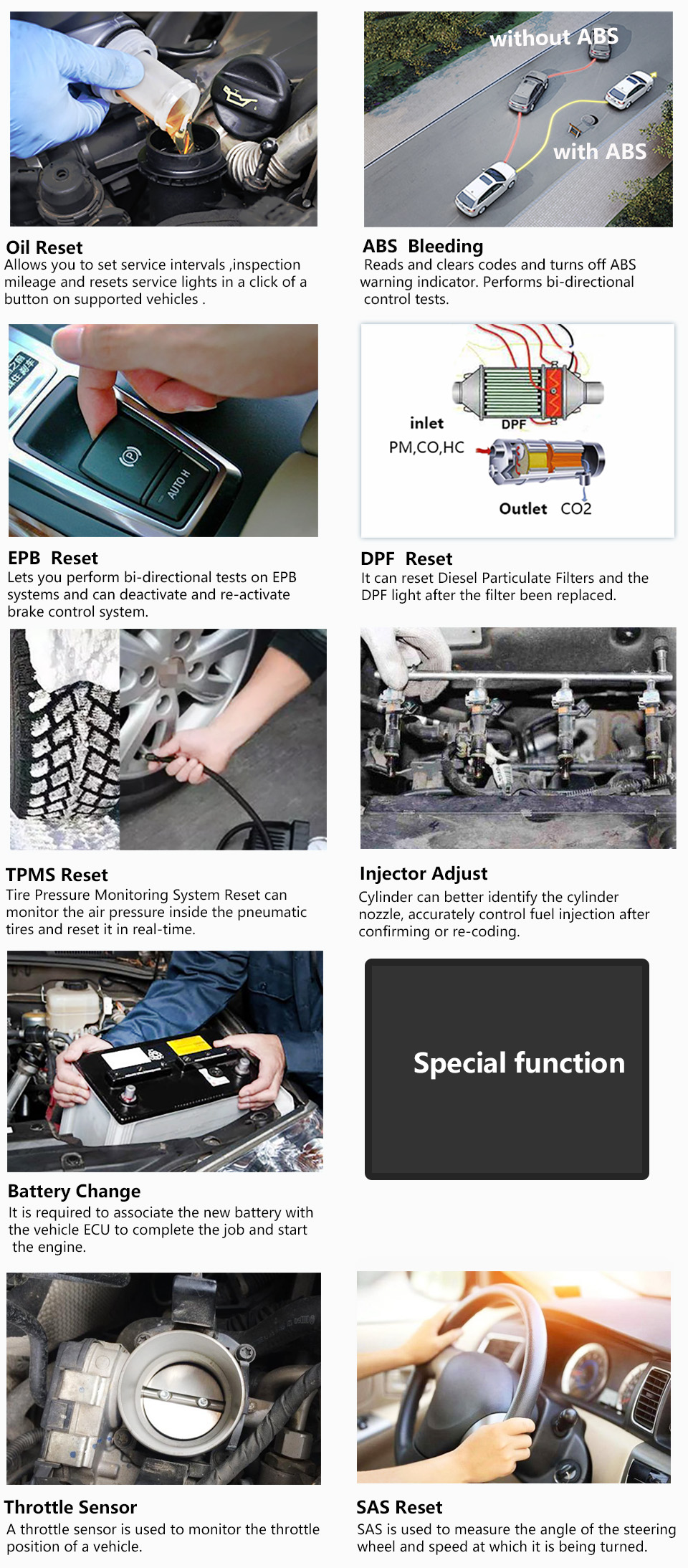 Top Sales on Original Autel
100% Original Xhorse, UK Ship No Tax
+86-15972933706
Email: Sales@EOBDtool.co.uk
Skype: eobdtool.co.uk

If there is any problem, please feel free to contact us