1. IP67 rating protects the GT80 Mini against dust, water, and absorb shocks and bumps
2. Fast boot-up and multitasking with INTEL QUAD- core processor
3. Bluetooth connection gives you freedom to move
4. 8" TFT Capacitive LCD touch screen that will respond to glove use
5. User friendly menu lets you quickly navigate to find what you need to get the vehicle fixeda
6. Extensive vehicle coverage: over 67 Asian, American and European makes and 78 Chinese makes
7. Compatible with the latest 2015/2016 models
8. Compatible with both OBDI and OBDII cars, SUVs, minivans, light-duty trucks sold worldwide
9. Gets access to powertrain, chassis and body systemsaa
10. Identifies cars quickly and easily by automatic VIN acquisitiona
11. Quick test function to test most vehicle systems
12. Reads and clears diagnostic trouble codes and resets MILs
13. Views live vehicle sensor data in text, graph and gauge format
14. Merges interactive live sensor graphs for easy and intuitive diagnosis
15. Live data self learning and alarming when live data over range
16. Records and playbacks your data logs for offline analysis
17. Runs component / system bi-directional tests
18. Supports adaptations and control module coding
19. Key coding for several vehicles
20. Supports the most commonly required service features like Injector coding, EPB, airbag, DPF, brake deactivation, service resets, ABS bleeding, BCM/SIR setup, TPS/TBA(Throttle Body Alignment) and transmission adaptations
21. Unique feature allows for quicker and more accurate fixes for your diagnostic troubles and bugs
22. Instant support available from our technical team by remote access
IP67 Rating: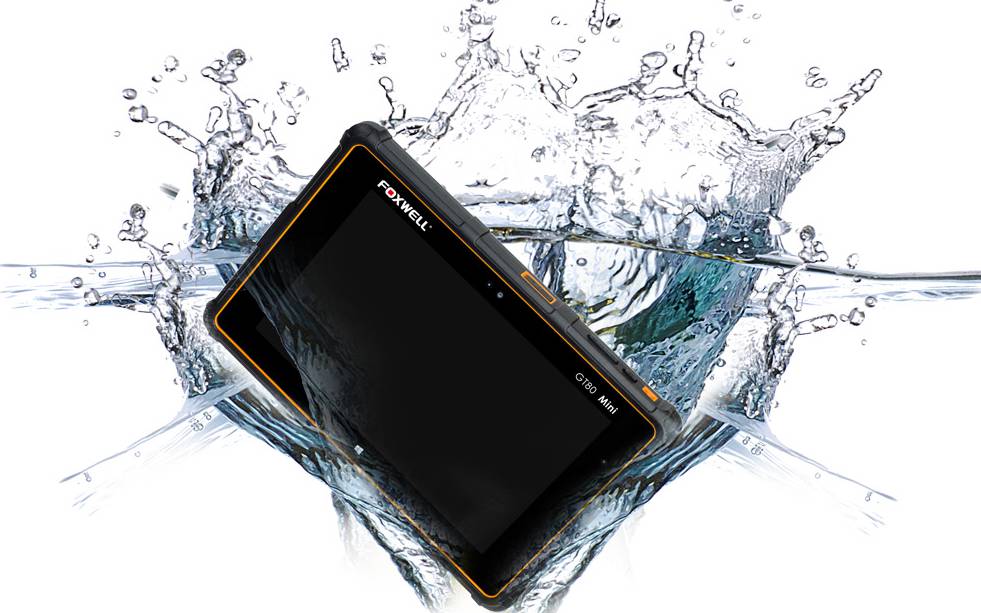 FASTER WINDOWS10 OPERATING SYSTEM
The GT80 Mini is faster than most scanners in the market. It's equipped with an excellent INTEL QUAD-core pro cesser, a32GB SSD hard drive and8" TFT super-sensitive LCD screen that responds to glove use and greasy fingers. The WINDOWS10 PR0 operating system allows technicians to add otherworkshop applications and
concentrate all applications on a single device. With this operating system, diagnostics can be done more quickly
accurately and efficiently, saving both time and money.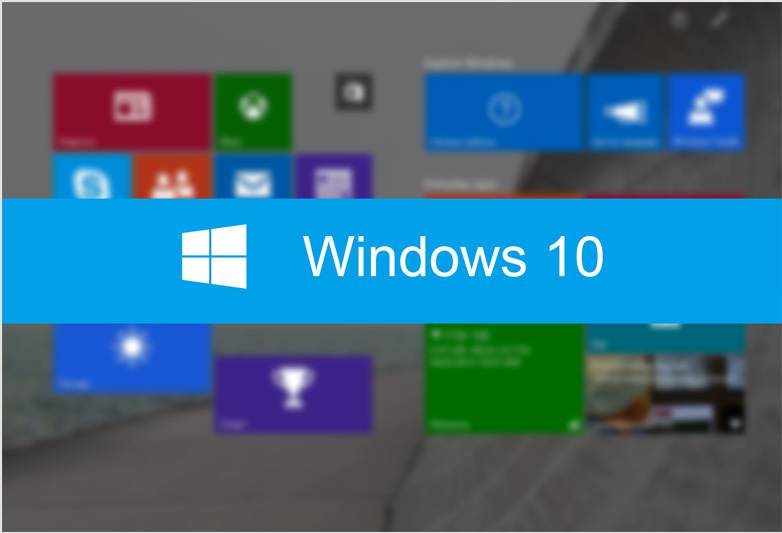 FAST AND ACCURATE DIAGNOSIS
Automatic VIN acquisitionlets you identify the vehicle you are testing rapidly and accurately. When connected to the vehicle's OBD socket, the GT80 Mini automatically retrieves the VIN code, or you can enter it manually to iden- tify the model you are working on.
The GT80 Mini showslive vehicle sensor data in text, graph and gauge format to allow you to focus on any suspi- cious or symptom-specific data parameters. With the unique data parameter self-learning technologyfrom Foxwell, the GT80 Mini provides unrivalled accurate diagnosis. lt givesyou the abilitytolearn goodlive sensordata values during idle, KEK0, acceleration, deceleration, partload and heavyload on each vehicle comes into yourshop and records them forfuture reference. lf that vehicle comes in with a problem, you can easily compare the faulty sensor and parameter readings to the good readings. Through sensor dataleaming and comparing, diagnostics can be done more quickly, accurately and efficiently.


DEEPER ACTUATION, ADAPTATION& CODING FUNCTIONS
The GT80 Mini not only reads your codes, but it also actuates components, run system tests, programcontrol modules. With the GT80 Mini, the check of electroniccomponents such as switches, sensors, relays, &actuators is made a simple task, saving your time andlabor costs. lt gives you the ability to flash' a control unitwith new pro-gram data.
In addition, itlets you recode the transponder in a mechanical key or key fob. When a key for a modern vehicle is replaoed, the new unitwill often tum the mechanical switch but fail to initalize the system or start the vehicle.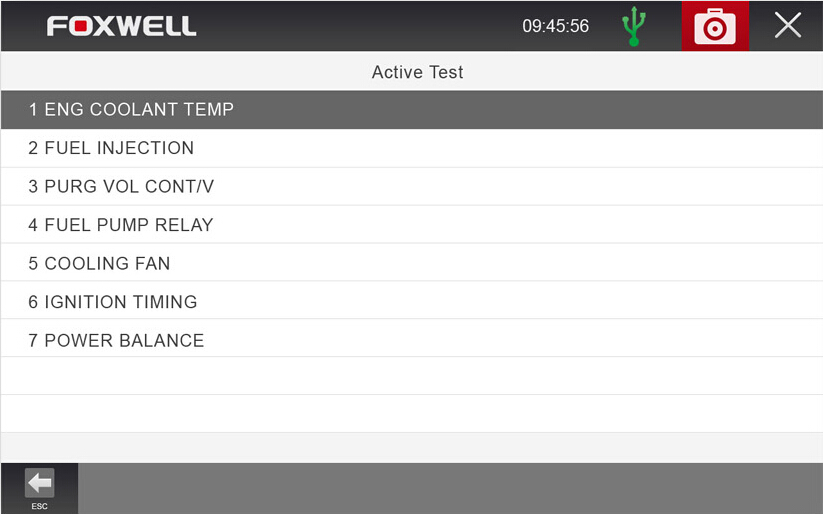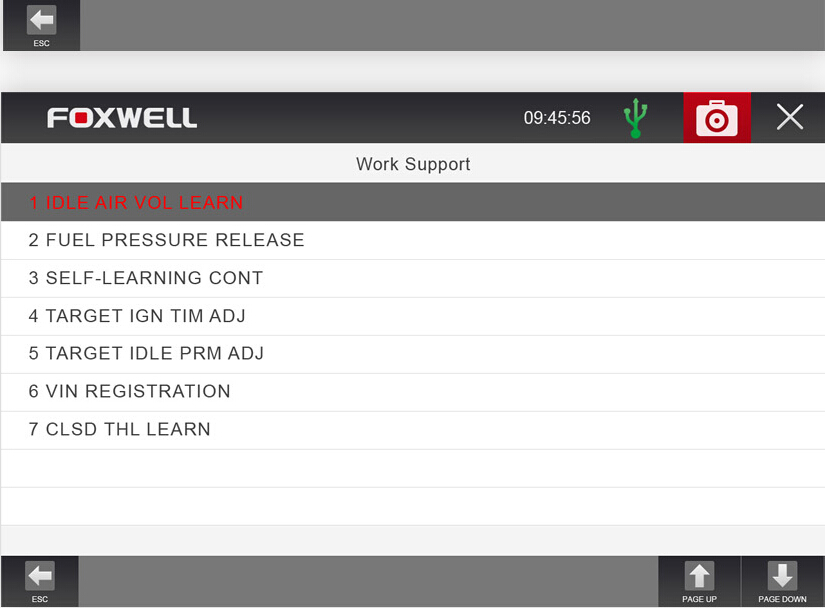 Optional hardware functions: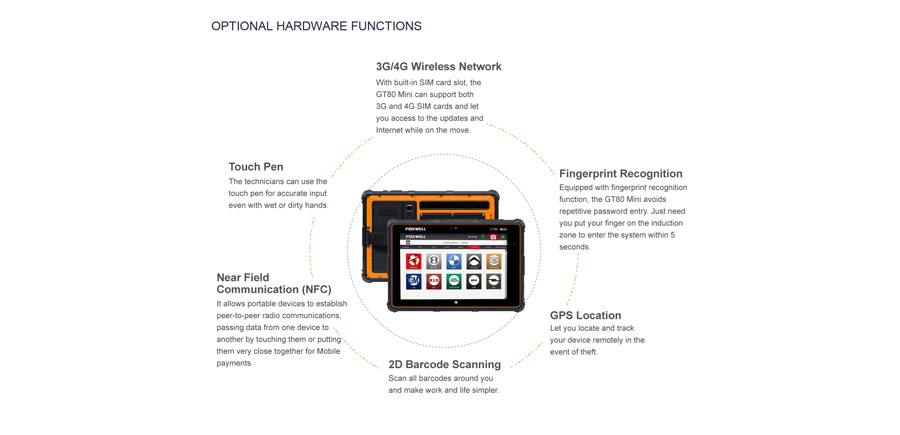 GT80 MINI S0FTWARE FEATURES BLUETOOTH WIRELESS COMMUNICATION:
Equipped with an advanced wireless communication interface, it makes diagnosis easier for workshops and technicians than previous diagnostic systems. Vehicle Communication Interface(VCI) connects via reliable long-range Bluetooth4.0 to the tablet. The function allows technicians complete freedom to move anywhere in the repair shop when the VC1 is connected to the car.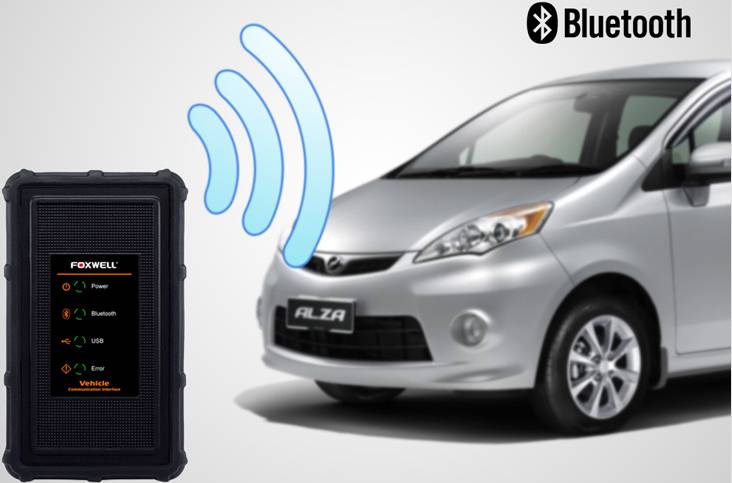 Foxwell GT80 Mini Specifications
Dust-proof, Water-proof and Drop-proof Touch Screen:
8" diagonal, daylight readable color LCD screen; 1280*800 pixel
Dustproof and Waterproof Level: IP67
Anti-dropping Performance: Bare unit, 1.2M; with protector, 1.8M
Touch with Gloves: Supported;
Operating System : Windows 10 Pro
Processor: Intel BYT-CR Z3735F 1.33 GHZ QUAD
Core CPU 1.33GHz up to 1.83GHz
Memory: 2GB DDR3L (1333MHz)
SSD Hard drive: 32GB / 128GB
System Type: 32-bit operating systems, x64-based processor
Extensive Vehicles Coverage
The GT80 Mini provides professional diagnosis on more than 67 American, Asian and European vehicle makes. What's also importance is accessible to a vast range of controllers (ABS, airbags, instrument cluster, etc.), live sensor data, and system / component-level bi-directional controls to get the job done faster. In addition, it accesses to the most commonly required service features like brake deactivation, service resets, and transmission adaptations.

American Vehicles Coverage
Chrysler, Ford, GM, Brazilian GM (for Brazilian Market Only)

Asian Vehicles Coverage
for Au Ford (for Australian Market Only), for Acura, for Brilliance, for BYD, for Chery, for Daewoo, for Geely, for Great Wall, for Honda, for Holden (for Australian Market Only), for Hyundai, for Infiniti, for Isuzu, for JAC, for Kia, for Lexus, for Mazda, for Mitsubishi, for Nissan, for Perodua, for Proton, for Scion, for Subaru, for Suzuki, for Toyota, for Tata and Mahindra

European Vehicles Coverage
for Abarth, for Alfa-Romeo, for Audi, for Bentley, for BMW, for Bugatti, for Citroen, for Dacia, for EU Ford, for Fiat, for Jaguar, for Lancia, for Land Rover, for Maserati, for Maybach, for Mercedes Benz, for Mini, for Opel, for Peugeot, for Renault, for Porsche, for Saab, for Seat, for Skoda, for Smart, for Sprinter, for Vauxhall, for Volvo, for VW

F0UR-CHANNEL OSCILLOSCOPE(OPTIONAL)
The GT80 Mini is compatible with Four-channel Oscilloscopes, which are able to observe the changes of electri- cal signals overtime. With a FOXWELL Oscilloscope 0S100 connected to the GT80 Mini, users are able to find intermittent wiring and connector faults quickly. The modern user interface is easy to use. We leave space free for what matters: your waveforms displayed in crisp, clear high resolution. Features such as auto setup, tutorials and guided tests quickly get new users up to speed.
18-MONTH FREE UPDATES
Every unit has access to18 months of free updates. Withlnternet access, you will always have thelatest bug fixes, new vehicles, newly added parameters and functionality at yourf1ngertips. Updates are released regularly, and existingcodes continue to operate even after the18 month free update period expires.
Package List:
1pc x GT80 Mini Main Unit
1pc x User's Guide
1pc x Diagnostic Cable
1pc x OBDI/OBDII Connectors
1pc x Cigarette lighter
1pc x Clipper Cable
1pc x Blow molding case
1pc x AC/DC external power adapter
1pc x 4-channel Oscilloscope (Optional )